Tom Carroll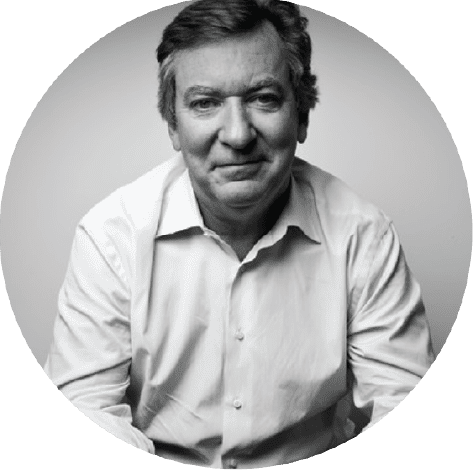 Tom is the former President and CEO of TBWA Worldwide, a top-10 global advertising network. As an entrepreneur, leader, and creative visionary, Tom spearheaded the transformation of TBWA from a formidable independent creative agency into one of the most effective advertising networks in the industry. His ambition was to establish TBWA as one of the 10 most creative companies in the world – not merely in the field of advertising, but among all global companies.

Javier Bonifaz
25+ years of experience. Creativity / Film Director / New Business entrepreneur.
Creative director for agencies such as TBWA, Young & Rubicam and WPP group for decades.
Multi awarded Creative Director.

# 13 Network Globally (AdWeek).
# 5 Network Globally US 2019 (AdWeek).
AnchorWW, sold to MDC 2020.
Strategic and creative leader in the launch of the WOM brand in Chile, a success story in the world.
In search of breaking the mold since 1996, with the aim of creating successful, memorable businesses and brands that go beyond the day-to-day sale and that can evolve with the times.
María José Joglar
Creative Director with more than 15 years of experience.
Developing comprehensive strategic communication and branding
Solutions for various brands such as: Wom, Adidas, Fiat, Audi, Kenwood,
Braun, AB InBev, Ripley, Digicel, Petrobras, Chile country brand etc.
Expert in strategic creativity and comprehensive communication platforms.
With studies in integral Design and branding, his experience also acquires
A revelan role when leading art teams always in order to maintain a level
Of consistency and visual aesthetic for brands.